Mums'n'Bubs Reformer Circuit Class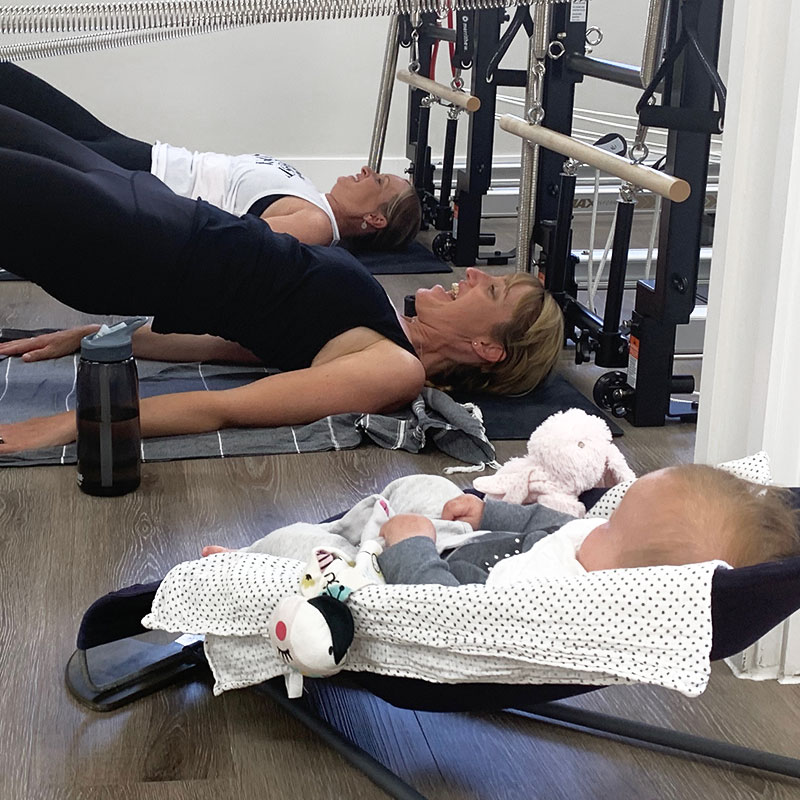 A Mums'n'Bubs pelvic floor focused exercise class utilising fitness equipment including reformer Pilates machines. Bring the little ones along and incorporate them into your exercise routine.
Improve overall strength and mobility while regaining pelvic floor strength.
Conducted by Physiotherapists experienced in women's health.
6 weeks postnatal check with a medical professional or women's health physiotherapist is required prior to commencing.
Class is 50min in duration
Monday 10.30am