Pregnancy Reformer Pilates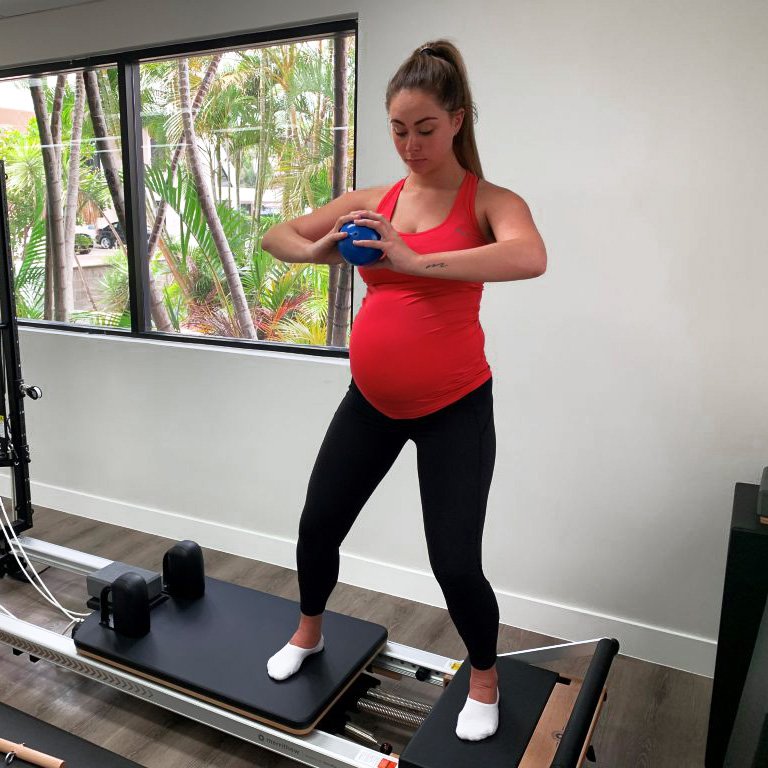 Supportive exercise classes for soon-to-be-mums of all physical ability and fitness levels utilising Reformer and other clinical Pilates machines & equipment within a circuit style class.
Physio Reformer Circuit Classes are instructed by women's health trained Physiotherapists that are able to individualise exercises suitable for all stages of pregnancy and ability levels.
Supportive strengthening and flexibility exercises in a group environment involving a combination of resistance exercise, Clinical Pilates and stretching.
Aims to improve and maintain pelvic floor strength throughout pregnancy as well as develop overall strength and flexibility to support birth and return to activity postnatally.
Utilise private health rebates with Physiotherapist led classes following an initial Physiotherapy consultation.
Bulk pack passes & membership options also available.
Classes are 50 minutes in duration.
Physio Reformer Circuit classes run daily as all classes are instructed by women's health experienced Physiotherapists & exercises are able to be individualised for all stages of pregnancy for all classes. We encourage our pregnant mums to book into any of our Physio Reformer Circuit classes.